Doctor Philippa Kaye talks us through what's involved during a cervical screening test.

...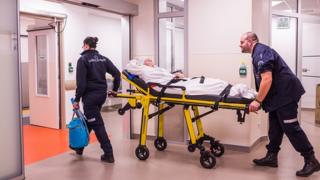 Image copyright
Science Photo Library
NHS hospital trusts in England may have to recalculate A&E performance figures from last October onwards.
The UK Statistics Authority has told NHS England to explain changes to the recording of A&E data.
It says the changes - highlighted by BBC News - could have left people reaching "misleading conclusions".
They raise questions over some trusts' performance on the highest profile NHS performance target - that patients in A&E are seen within four hours.
Dr Taj Hassan, president of the Royal College of Emergency Medicine, said:"The changes that are understood to have been made to recording practice throw doubt on whether the scale of the crisis facing emergency medicine - made so clear in December's data - is actually greater than first thought."
In a letter to a senior official in NHS England, Ed Humpherson, of the UKSA, says changes suggested by officials at NHS Improvement could "be having impact on recording practice."
Ambulance A&E delays hit one in eight[1]
Long A&E waits:3m a year wait over four hours[2]
The official target requires 95% of patients to be treated, assessed or discharged within four hours, a figure the NHS has failed to meet since July 2015.
A hospital trust's performance figures include the main accident and emergency department (known as Type 1) and minor injuries or care centres (known as Type 3).
These centres tend to see and treat patients a lot more quickly than those needing emergency care.
Data in these clinics tends to pull up the overall performance of a trust.This is confirmed by the Royal College of Emergency Medicine.
The BBC has seen emails sent by NHS Improvement, the body responsible for overseeing trusts, in October last year.
In one email titled "counting of A&E performance" sent to trusts in the south of England, it says they have committed to meeting the 95% target by March 2018 but that trusts had marginally failed to make the required progress.
Sorry, your browser is unable to display this content.Please upgrade to a more recent browser.
Figures are assessed against targets before rounding
When was the target last hit?
When was the target last hit?
When was the target last hit?
If you can't see the NHS Tracker, click or tap here.[3]
The email urged trusts to make sure they counted all their performance.
It said if "there is an urgent activity undertaken by a walk-in centre or urgent treatment centre or other provider within your local delivery board that currently is not reporting activity - we can work with you to apportion the activity to the main provider".
The implication is that including these centres would help improve overall performance.
This, and another email sent later in October by NHS Improvement, was seen by trusts as a request to add in data from walk-in centres not run by them and not on hospital grounds.
This is in direct conflict with clear guidance issued in November 2015 by NHS England, which says walk-in centre data can be included only if the trust has clinical responsibility for the service or if it co-located on the trust's grounds.
Six trusts
Analysis by the BBC shows as least six trusts in England have seen an improvement in their all A&E types four-hour performance figures in October compared with September by adding in walk-in centres not on their site and not run by the trusts.
It is thought some trusts have seen their four-hour performance improve by nearly much as 5%.
University Hospitals Coventry and Warwickshire NHS Trust A&E performance figures now include additional data for the City of Coventry Walk In Centre, which is run by Virgin Care Services and contracted by the local commissioning group
Another email from Jim Mackey, the outgoing chief executive of NHS Improvement, to trusts in October also wanted to make sure alternative pathways to A&E - such as urgent clinics - were included in trusts' performance data.
None of the changes is clear on the dataset produced by NHS England each month.
The data produced by NHS England for affected trusts is no longer directly comparable from October 2017 onwards with the corresponding months of preceding years.
An NHS Improvement official said it intended to address variation in the way A&E activity was being reported to ensure all trusts were reporting the same activity on the same basis.
"This change was not intended to artificially inflate A&E performance figures," the official said.
NHS Improvement denied any attempt had been made to secretly change the way figures were reported.
The Department of Health and Social Care said data should be collected as NHS England had suggested "so we have a clear and consistent picture of A&E performance across the country".
Figures for December 2017 show 85.1% of people were seen admitted, treated or discharged in England in all types of A&E department in four hours, the same as in January 2017, the worst performance on record.
The BBC understands Monday's intervention by the UK statistics Authority means the NHS will have to seriously consider reviewing and republishing data from October, when the NHS has been dealing with winter pressures....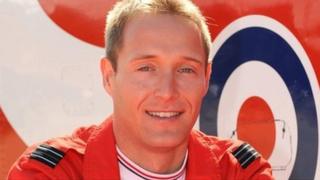 Image copyright
Ministry of Defence
Image caption
An ejector seat firm has admitted breaching health and safety laws over the death of a Red Arrows pilot.
Flt Lt Sean Cunningham, 35, was ejected from his Hawk T1 jet while it was on the ground at RAF Scampton in 2011.
The parachute on the seat did not deploy and the South African-born airman was fatally injured.
Martin-Baker Aircraft Ltd pleaded guilty at Lincoln Crown Court to breaching Section 3(1) of the Health and Safety at Work Act 1974.
Company director John Martin entered the plea on behalf of the Uxbridge-based company.
The firm will be sentenced on 12 February.
Image copyright
PA
Image caption
An inquest into Flt Lt Cunningham's death heard he was fired 300ft up into the air on 8 November before he hit the ground with "tremendous" force.
He had been carrying out pre-flight safety checks when the seat fired.
It emerged during the hearing in 2014 that the ejector seat firing handle had been left in an unsafe position meaning it could accidentally activate the seat.
It is thought that one of Flt Lt Cunningham's seat straps had pulled it into this unsafe position on a sortie four days earlier.
'Entirely useless'
Flt Lt Cunningham's parachute failed to deploy because a nut and bolt had been fastened too tightly.
Martin-Baker had been aware of the possibility of the parachute mechanism jamming as early as 1990, the inquest was told.
Coroner Stuart Fisher described the seats' safety mechanism as "entirely useless" and criticised the company for failing to warn the RAF about safety issues[1].
The Crown Prosecution Service considered possible manslaughter charges but said there was insufficient evidence.
However, the Health and Safety Executive announced in September 2016 it intended to prosecute[2] Martin-Baker Aircraft....
---
Timeline:
8 November 2011: Flt Lt Sean Cunningham dies after being ejected from a Hawk T1 jet while on the ground at the Red Arrows base at RAF Scampton
9 November 2011: The day after his death, the MOD suspended training flights of aircraft fitted with the MK10 ejector seats including Hawk T1, Tornado and Tucano
22 November 2011: An inquest, which opened and adjourned in Lincoln, heard the Red Arrows pilot died from multiple injuries after being ejected from an aircraft.The coroner's court was told he fell from a height and had hit the ground, still strapped to his seat
December 2011: Funeral of Flt Lt Cunningham is held at Coventry Cathedral, attended by 800 mourners including RAF personnel.The halted flights are resumed
March 2013: The Crown Prosecution Service said it would review the pilot's death after Lincolnshire Police handed over a file of evidence
April 2013: Prosecutor Alison Storey said no charges would be brought over the fatality because there had been insufficient evidence on whether anyone had breached their duty of care
January 2014: Coroner Stuart Fisher records a narrative verdict after a three-week inquest into Flt Lt Cunningham's death
September 2016: The Health and Safety Executive said it would prosecute Martin Baker Aircraft Ltd for an alleged breach of health and safety law
January 2017: The ejection seat firm appeared in court charged with a breach of health and safety law
May 2017:Martin-Baker Aircraft Ltd pleaded not guilty at Lincoln Crown Court to Section 3(1) of the Health and Safety at Work Act 1974[3]
Jan 2018: Company director John Martin pleads guilty to charges on behalf of the Uxbridge-based company
---
Read more http://www.bbc.co.uk/news/uk-42773834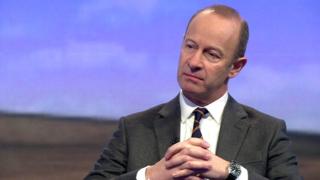 Image caption
UKIP leader Henry Bolton has been hit by resignations from his front bench team as pressure mounts on him to quit.
Assistant deputy leader Mike Hookem joined trade and industry spokesman William Dartmouth, deputy leader Margot Parker and immigration spokesman John Bickley in resigning.
Mr Hookem said:"The story has become about the leader's personal life."
Mr Bolton has faced repeated calls to quit over offensive texts sent by his ex-girlfriend.
He has said he plans to carry on as leader, saying another leadership contest would be divisive and a costly distraction.
He has also said he has ended the "romantic element" of his relationship with girlfriend Jo Marney after she sent texts saying Prince Harry's fiancee Meghan Markle would "taint" the Royal Family, leading to accusations of racism.
On Sunday the party's national executive committee backed a vote of no confidence[1] in the leader.
UKIP's leader in Wales, Neil Hamilton, has also urged him to quit.
In his resignation letter Mr Dartmouth, a South West England MEP, told Mr Bolton his position was "untenable".
"When you became leader you said that you would make the party successful," he said.
"If you still feel that way then you should resign forthwith."
---
UKIP's leadership changes
Image copyright
Reuters
Image caption
Nigel Farage:UKIP's long-serving leader announced his resignation on 4 July 2016, saying his "political ambition has been achieved" by the Brexit vote
Diane James:Lasted less than three weeks after being elected in September 2016
Nigel Farage:Returned as interim leader in October 2016
Paul Nuttall:Elected on 28 November 2016, but quit the following June after UKIP's general election collapse
Henry Bolton:Elected on 29 September.Is facing resignations and a vote of no confidence
---
Ms Parker, who is an East Midlands MEP, said Mr Bolton's "personal life took over the job he was elected to do".
She added:"It would be quicker and cleaner if he came to the conclusion he could go sooner rather than later.
"This is taking time away from doing the job.This puts the party in a limbo situation."
Party members will now be given a vote on whether Mr Bolton, who became leader of UKIP in September 2017, should remain in post.
UKIP chairman Paul Oakden said Mr Bolton was "disappointed" by the NEC's decision but understood "that the party has a process to go through".
"Henry was offered the opportunity to resign but he has made clear that he feels he is the right man to lead the party forward," he added, after a three-hour emergency meeting on Sunday to decide his future.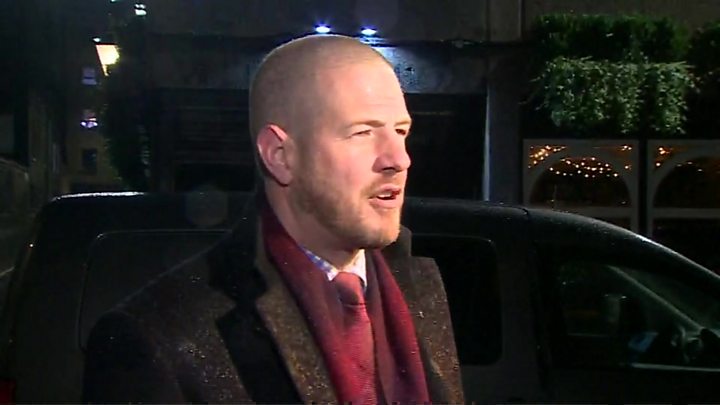 Media playback is unsupported on your device
Media caption
UKIP chairman Paul Oakden announces that party leader Henry Bolton has lost initial confidence vote
The committee does not have the power to remove him - that can only be done by a vote of the party's membership.
If the former army officer were to step down it would leave UKIP seeking its fifth leader in 18 months.
The 53-year-old party leader, who left his wife prior to his relationship with Ms Marney, 25, became public, said:"I don't believe I have done anything wrong.
"My own personal life, it's a little bit of a mess at the moment.I need to sort that out, of course."
Image copyright
Getty Images / @Jo_Marney
Image caption
UKIP said in a statement that, after a discussion of "recent press coverage" of the leader, "the committee took the decision to hold a vote of no confidence in the leadership of Henry Bolton".
It added:"The vote was carried unanimously, with the exception of the leader."
Under UKIP rules, an emergency general meeting must be staged within 28 days to endorse or reject the no confidence vote.
Members will be told about when and where it will be held in the next 10 days.
Neil Hamilton, the party's leader in Wales, said:"He should now resign from UKIP immediately so we can get on with rebuilding theership of the pro-Brexit part party without further distraction.
"If he forces us to hold an EGM, he will only humiliate himself further."
Gerard Batten, UKIP MEP for London, said Mr Bolton's position was "untenable" and that the controversy was "damaging" UKIP, and he offered to step in as interim leader....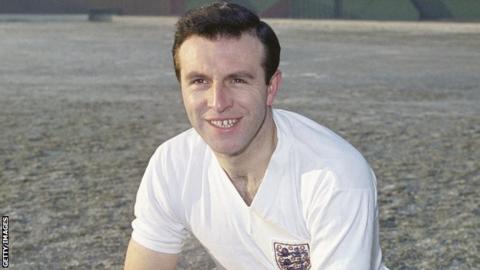 Jimmy Armfield played 43 times for England, 15 as captain
Former England and Blackpool captain Jimmy Armfield has been described as "a national hero", following his death at the age of 82.
Armfield, who played a club record 627 times for Blackpool, managed Bolton and Leeds in a distinguished career.
After management, Armfield went on to work with the Football Association and as a summariser for BBC Radio 5 live.
Professional Footballers' Association chief Gordon Taylor said that football "is much diminished with our loss".
Armfield had been receiving treatment for cancer, after the illness returned for a second time in 2016.[1]
Taylor, who counted Armfield as a personal friend, said he was "a national hero and football legend, Blackpool icon and captain of England, he will be sadly missed by all who knew him".
"He had time for everybody and made the world a better place with his love for life and all his many activities for his charities, hospitals, his church and his devotion to his wife Anne, his sons Duncan and John and their wives and his grandchildren."
His family say he "passed away peacefully" surrounded by those closest to him.
Their statement went on:"Jimmy had two great loves, first and foremost was his family, to which he was devoted and loved dearly.The other was football, especially Blackpool, England and his colleagues at the PFA."
Armfield, who played for Blackpool for 17 years, was captain for more than a decade at Bloomfield Road.
The right-back made 43 international appearances and was England skipper for 15 of those matches between 1959 and 1966.
He was made England captain in 1962 and looked set to skipper Alf Ramsey's team at the World Cup in 1966 but a toe injury meant he did not play as England went on to win the tournament.
Armfield was given a winners' medal by Fifa 43 years later....