The Queen and Prince Philip, who were married in 1947, celebrate their platinum wedding anniversary on 20 November.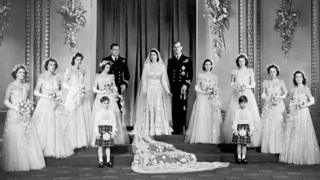 Image copyright

PA

We look through seven decades of marriage in pictures, including moments when the couple have stood together through pivotal events in history....
The royal wedding, 20 November 1947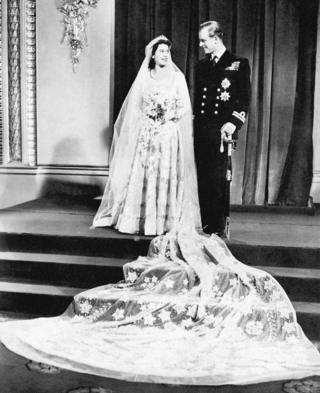 Image copyright

PA

Image caption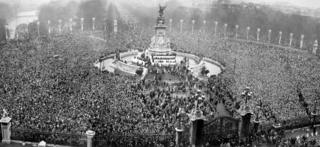 Image copyright

PA

Image caption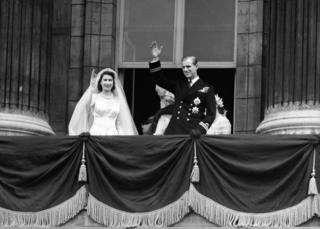 Image copyright

PA
The birth of Prince Charles, 1948, and Princess Anne, 1950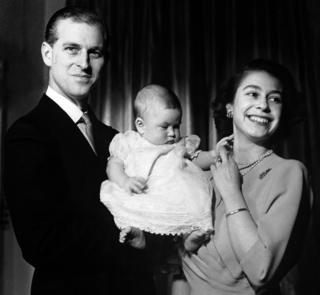 Image copyright

PA

Image caption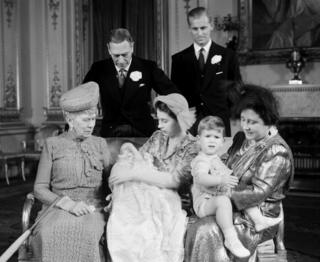 Image copyright

PA

Image caption
The Queen's coronation 1953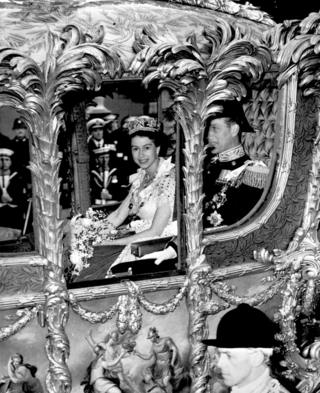 Image copyright

PA

Image caption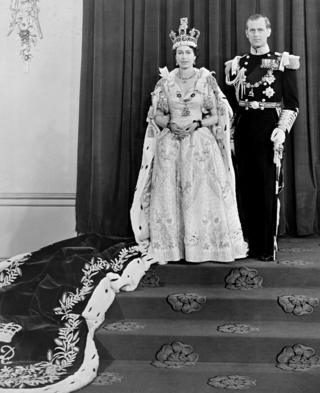 Image copyright

PA
1950s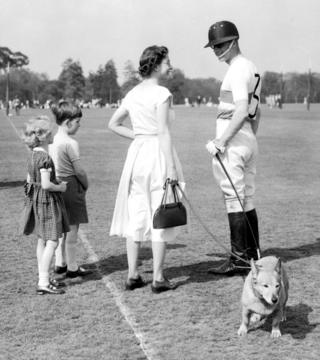 Image copyright

PA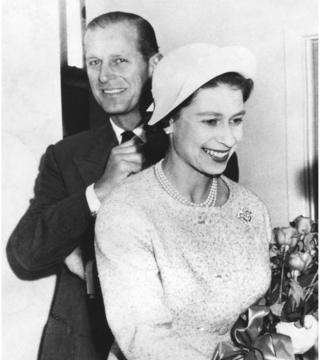 Image copyright

PA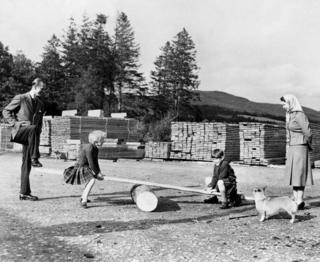 Image copyright

PA

Image caption
1960s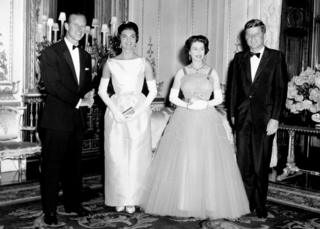 Image copyright

PA

Image caption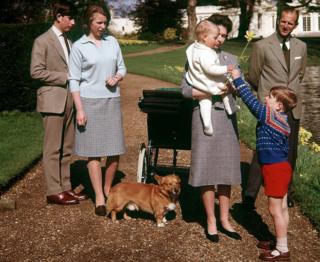 Image copyright

PA

Image caption
1970s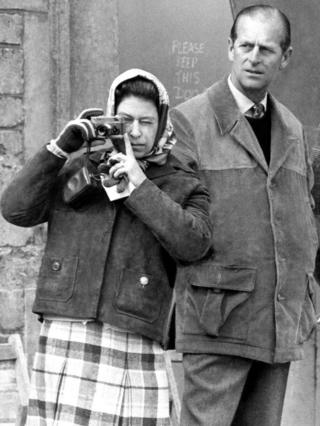 Image copyright

PA

Image caption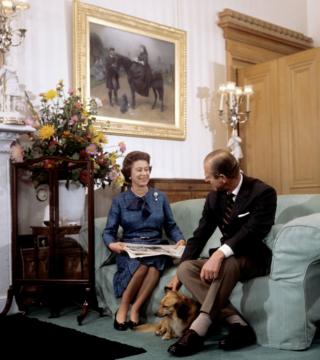 Image copyright

PA

Image caption
1980s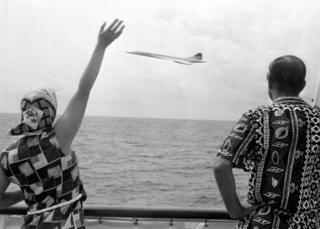 Image copyright

PA

Image caption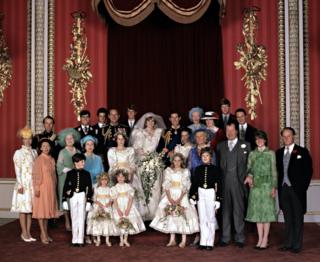 Image copyright

PA

Image caption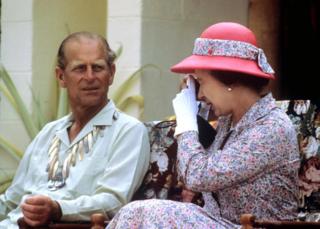 Image copyright

PA

Image caption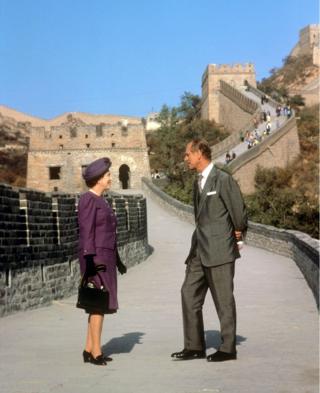 Image copyright

PA

Image caption
1990s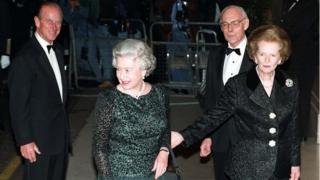 Image copyright

PA

Image caption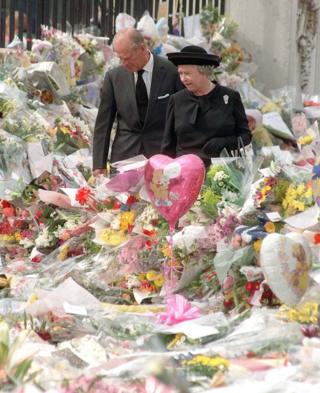 Image copyright

PA

Image caption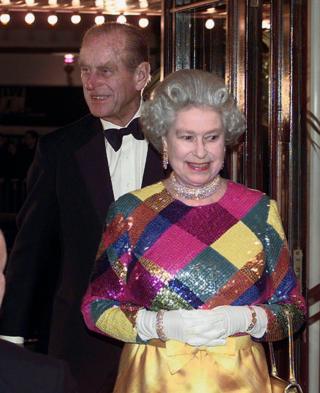 Image copyright

PA

Image caption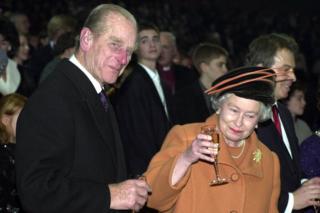 Image copyright

PA

Image caption
2000s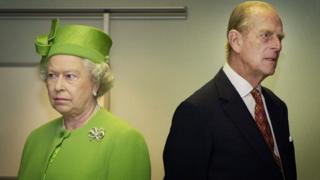 Image copyright

PA

Image caption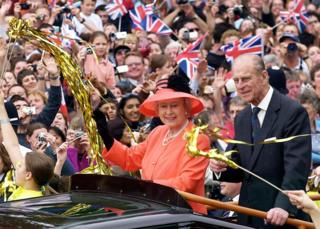 Image copyright

PA

Image caption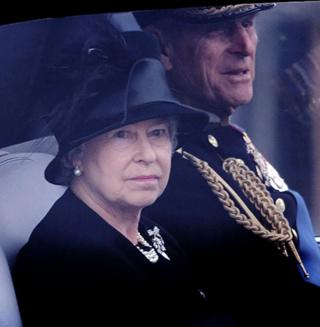 Image copyright

PA

Image caption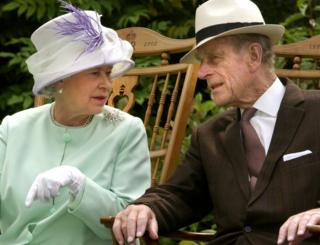 Image copyright
Like Minds:Does your work understand your mental health?

...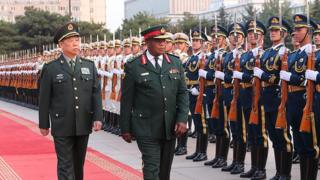 Image caption
A trip to Beijing by Zimbabwe's military chief was a "normal military exchange", China's foreign ministry said after the army seized power in Harare.How deep are relations between China and Zimbabwe really?
The news that General Constantino Chiwenga had visited China only a few days before the military takeover in Zimbabwe was a coincidence that did not go unnoticed.
There was also speculation after China said it was closely watching developments, but stopped short of condemning President Mugabe's apparent removal from power.
China has investments worth many billions of pounds in Zimbabwe, in everything from agriculture to construction.
But the reality is that it is Zimbabwe which is the dependent partner - with China providing the largest market for its exports and much needed support to its fragile economy.
China's relations with Zimbabwe are deep, starting during the Rhodesian Bush War.
Robert Mugabe failed in 1979 to get Soviet backing, so turned to China, which provided his guerrilla fighters with weapons and training.
Both countries formally established diplomatic relations at Zimbabwean independence in 1980[1] and Robert Mugabe visited Beijing as prime minister the following year.
He has been a regular visitor since.
Image copyright
Getty Images
Image caption
For years, Zimbabwe's officials have tried to play off China against the West, advocating the country's "Look East" strategy, particularly following the introduction of EU sanctions in 2002.
Indeed, a decade ago, Mr Mugabe told a packed rally at the Chinese-built national sports stadium in Harare:'We have turned east, where the sun rises, and given our back to the west, where the sun sets."
China's military engagement also deepened during Zimbabwe's "Look East" era.
Significant purchases were made, including Hongdu JL-8 jet aircraft, JF-17 Thunder fighter aircraft, vehicles, radar and weapons.
However, following a controversy about a shipment of arms in 2008[2], Beijing decided to list Zimbabwe for "limited level" military trading.
Despite Zimbabwe's efforts, the "Look East" strategy did not bring the investment flood hoped for and a decade later, in August 2015, Mr Mugabe openly asked for Western re-engagement in his "state of the nation" address.
Now, the reality is that increasingly Chinese and Western interests - particularly those of the UK - have become aligned.
Not far from each other in the outer suburbs of Harare, two of the biggest embassies in Zimbabwe are the British and the Chinese.
As other embassies scaled down or closed, Beijing's expanded.
Whereas British diplomats were well connected with business, civil society and opposition figures, the Chinese invested in "technical support" of the party of government Zanu-PF, including state security and the presidency.
When it came to Zanu-PF politics and factionalism, Chinese diplomats were well connected and insightful and, like their Western colleagues, concerned about stability, a better investment climate and adherence to the rule of law.
President Xi Jinping visited Zimbabwe in 2015 and President Mugabe visited Beijing in January 2017.
In public, the Chinese leader said his country is willing to encourage capable companies to invest in Zimbabwe.
But in private, the message was that there would be no more loans until Zimbabwe stabilised its economy.
Image caption
Chinese diplomats and businesses are waiting for better days in Zimbabwe.
China is the biggest buyer of Zimbabwean tobacco, but many other Chinese companies have found the investment climate challenging and have looked for alternative markets.
Some Chinese investors have been badly burned - on diamonds for example.
A couple of weeks ago I was in China, attending a meeting on China-Africa relations and Zimbabwe was not mentioned once.
Unlike Ethiopia, Sudan, or Angola that are strategic partners, or big markets like Nigeria, Kenya and South Africa, Zimbabwe is far from being Beijing's new priority.
So, Beijing's interest is in a better investment climate in Zimbabwe.
A clear transitional arrangement resulting in elections for a legitimate government in Harare is as much in Beijing's interest as London's.
The "Look East" and the "Re-engagement with the West" strategies have not brought about the confidence and investment that Zimbabwe needs.
What Zimbabwe requires is stable and accountable government - then investors from Asia, America and Europe will seriously consider that Zimbabwe has an investment future.
This was the message that Mr Mugabe received in Beijing in January.
And the one which Zimbabwe's military chief also was given last week.
---
About this piece
This analysis piece was commissioned by the BBC from an expert working for an outside organisation.
Dr Alex Vines OBE[3] is Head of Africa Programme, Chatham House, and a Senior Lecturer at Coventry University.
Chatham House, the Royal Institute of International Affairs[4], describes itself as an independent policy institute helping to build a sustainably secure, prosperous and just world.
---
Edited by Duncan Walker ...
---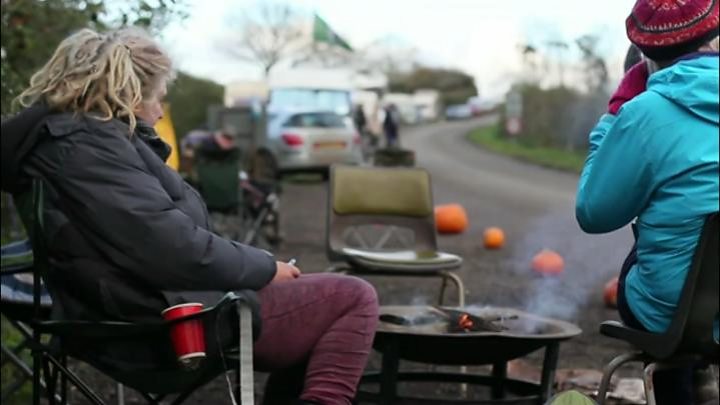 Media playback is unsupported on your device
Media caption
Protesters explain why they refuse to stop protesting in Kirby Misperton
It was a village that was at one time known only for its proximity to the Flamingo Land theme park.But for months now, Kirby Misperton has become synonymous with the divisive world of fracking.
"Being a single parent, my 'arrest plan' is stuck on the fridge," says Carol Towner.
"There's medication details, there's my children's bedtime routines, my work diary details.The policing is so erratic that you just don't know."
The sales rep has parked her car on a grass verge near the entrance to Third Energy's KM8 well in North Yorkshire for two months, turning it into a makeshift office.
She says it has allowed her to protest every day since preparatory work at the fracking test site, near Kirby Misperton, began in September.
"I've spent the whole day today in my car crying, as I'm seeing trucks roll past me and nothing I'm allowed to do can stop it," she says.
"Whatever happens here, whichever way it goes, this is history in the making."
Image caption
Image caption
Kirby Misperton is a rural village on the edge of the North York Moors national park and home to just 370 people.
Since May 2016, when the gas company Third Energy was granted permission to frack for shale gas at the existing two-mile deep well, its residents have become accustomed to the regular rumble of trucks.
Habton Road, once an unremarkable country lane with a handful of farms and bungalows, is now lined with police vans, caravans, tents and banners bearing anti-fracking slogans.
"It's completely taken over our lives.I didn't retire to protest this, but this is what we feel is important to do," says 70-year-old Peter Allen, who has been protesting outside the gates on a daily basis.
"This is going to industrialise the area, meaning increased traffic, infrastructure, vastly increased pollution...it means the destruction of the ecology as we know it now.
"For future generations, this place isn't going to exist any more."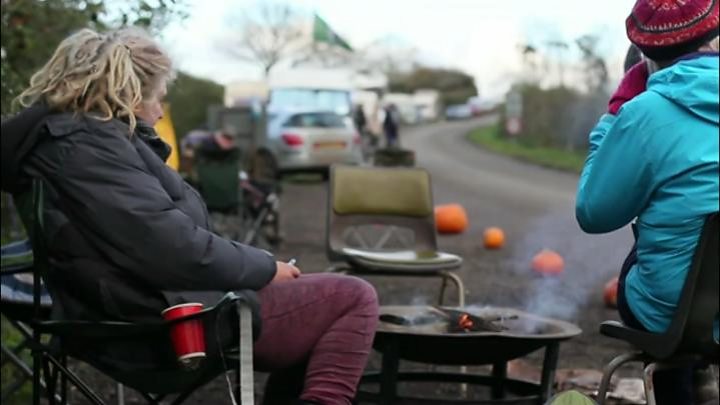 Media playback is unsupported on your device
Media caption
What do the protesters in Kirby Misperton say?
Fracking - which involves drilling down into the earth and directing high-pressure water at the rock to release the gas inside - has not taken place in the UK since 2011, when it was found to be the probable cause of minor earthquakes around a test site on the Fylde coast.
Though it awaits the final green light from the government, Third Energy is ready to test frack after North Yorkshire County Council approved its plans - prompting protesters to set up a "protection camp" two miles away.
For months now - and several times a day - police officers form a line along the road shortly before a convoy of lorries carrying equipment rolls down the hill and heads through the gates.
Cries of "shame on you" erupt from those on the picket line, where banners are waved and mobile phones held high to film the scene.
Every movement of both protesters and police is recorded, with both sides waiting for any wrong move by either party.
Image caption
Jacqueline Brooks runs a makeshift cafe at the gates with her husband, Jim, handing out teas to weary protesters.
She made headlines in October when a photo of her being dragged away from her stall by police hit the front pages.
"The crowd starting singing, 'Jackie put the kettle on', the second verse was 'coppers took it off again'," the 79-year-old recalls.
"They marched me off eventually.Two people sat me down, I was shaking at that point, and said, 'do you want a cup of tea?' I said, 'yes please'."
North Yorkshire Police said she was asked to move away from a nearby pallet tower after concerns about the structure's stability.
Image caption
Image caption
The force said providing sufficient officers to attend each day had been costly, with concerns the resources required would affect policing across the rest of the county.
Supt Lindsey Robson said it was their duty to make sure people protest safely and to carry out their duties impartially.
Sheep farmer Matthew Trevelyan watches from the side of the road as another delivery of drilling equipment approaches.
Though he lives eight miles from the site, he regularly protests.
"This is the front line of fracking in the UK, we're at that stage [where] any day now, we're going to get fracked," he says.
"This is an area that isn't used to protest and a lot of people think, 'you can't stop this' - they've given up hope.I've still got massive hope that this can be stopped."
Image copyright
North Yorkshire Police
Image caption
Image caption
Away from the site, some villagers who initially supported the protesters have scaled back their support.
They say they have been affected by the disruptive tactics of some protesters who have blocked the roads by locking arms, sitting in wooden towers and climbing on lorries.
Ruth Hardie moved to Kirby Misperton a year ago and is already looking to leave.
"Road closures are the last thing I think of when I go to bed at night and the first thing I think of in the morning," she says.
"By all means protest, just do it in a way which isn't putting lives at risk.In terms of access for emergency services, it's a matter of time until it becomes a serious matter."
Image caption
Image caption
Others feel the anti-fracking message is being distorted due to the "extreme" actions of some protesters.
Jack Atkinson, who has lived in the village for six years, thinks it is "getting out of hand".
"I'm all for free speech, but there's a line, and they've well and truly crossed it.They're a long way from that line," he says firmly.
But Mr Trevelyan, who represents the Farmers Against Fracking group, disagrees.
"We're sympathetic to the people who feel inconvenienced by the protest, but being on the front line on this issue means [inconvenience] is going to happen."
Image caption
Image caption
There have been 70 arrests at the protest site - ranging from alleged offences of wilfully obstructing the highway, to obstructing a police officer and assault.
Protesters claim officers have unfairly restricted their demonstrations to a handful of "slow-walks" in front of the approaching lorries.
But Third Energy remains adamant there would not have been a negative effect on the community had protesters "remained within the law".
"We respect the right to lawful and peaceful protest but we have the equal expectation that local residents should be able to go about their daily routines and legal business without hindrance," a spokesman added.
---
Why is fracking controversial?
Supporters say the fracking of shale gas could contribute significantly to the UK's future energy needs, but the method has raised concerns
One is that is uses huge amounts of water at significant environmental cost
Another is the use of potentially carcinogenic chemicals which it is feared could escape and contaminate groundwater
The industry says pollution incidents are the results of bad practice, rather than an inherently risky technique
Seismologists found fracking near Blackpool was the "highly probable" cause of a minor earthquake
---
Throughout the application process, Third Energy has said its operations would be carried out without disruption and with minimal impact on the local community and environment.
On a national scale, the latest government figures[1] suggest public support for fracking is currently at an all-time low, with 36% of respondents to a survey opposing it, 13% backing it and 48% neither supporting or opposing it.
For long-time resident Hazel Winter, the fear is allowing drilling in Kirby Misperton will open the floodgates for fracking elsewhere in the country.
"I think this well will go ahead as a very small test frack [and] will be rubber-stamped as everything being OK when it's completely unlike any future fracks," she says.
"A lot of the villagers feel resigned to it going ahead, but I don't know whether they are seeing the full picture - it's so pivotal."...
Read more http://www.bbc.co.uk/news/uk-england-york-north-yorkshire-41864886