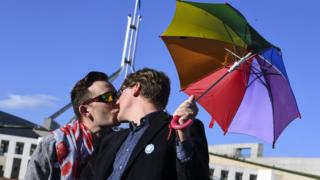 Image copyright
EPA
Image caption
Same-sex marriage will become legal in Australia after a historic bill was passed in the House of Representatives.
The lower house had been widely expected to pass the legislation, after the bill drew broad cross-party support.
The Senate voted decisively in favour of the legislation last week.
Many same-sex marriage supporters travelled to Canberra to witness the outcome in the lower house.
Prime Minister Malcolm Turnbull's government introduced the bill after Australians overwhelmingly voted in support of same-sex marriage in a national vote[1].
More than 100 MPs spoke on the legislation after it was tabled in the House of Representatives.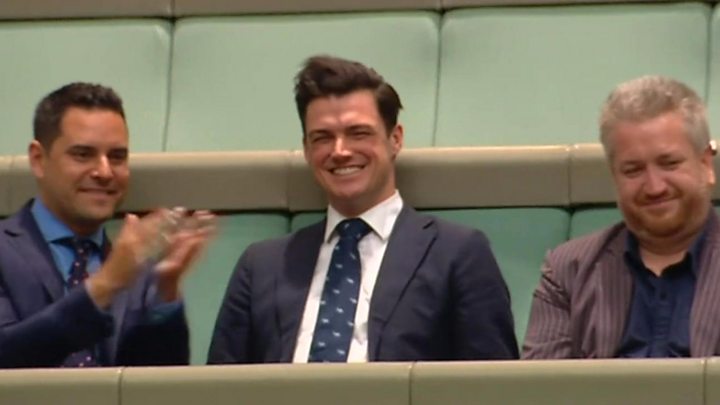 Media playback is unsupported on your device
Media caption
Will you marry me?Australian politician proposes to his partner in parliament
It will become law after being approved without amendments.
More than 12.7 million people - about 79.5% of eligible voters - took part in the national poll, which ran for eight weeks....
Read more http://www.bbc.co.uk/news/world-australia-42260548