Megan Davison hanged herself after years of hiding her diabulimia and not receiving the right type of care.

...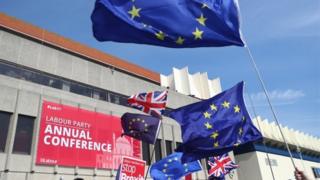 Image copyright
EPA
Image caption
Pro-EU Labour MPs have expressed their anger after no Brexit motions were chosen to be voted on at party conference.
Instead, delegates chose Grenfell Tower, rail, growth and investment, public sector pay, workers' rights, the NHS, housing and social care.
Party sources said there would still be a debate and vote on the subject.
But there will be no vote on contentious issues like single market membership.
The Jeremy Corbyn-supporting Momentum group had urged its members not to support a conference motion on Brexit, emailing members with an alternative list of subjects.
After the eight subjects chosen by local members and trade union members were announced, several Labour MPs tweeted their displeasure.
Former shadow chancellor Chris Leslie said the outcome was "utterly ridiculous" and former culture secretary Ben Bradshaw tweeted:"Keeping #Brexit, biggest issue of our time, off our #lab17 agenda is silly and undermines the claim that we are listening to our members."
Chuka Umunna, of the pro-EU Open Britain campaign, tweeted:"I can't believe no Brexit related motion is being debated at #Lab17 tomorrow.We should not be ducking this debate - we should be leading it."
Labour said choosing which issues to prioritise for debate was the choice of delegates.
"Brexit will be debated by conference in a session set aside for Brexit and international issues on Monday morning," the party added.
However, this will focus on approving existing policy, with none of the separate resolutions put forward by delegates on Brexit selected.
One source told BBC political editor Laura Kuenssberg it was a "swindle" to suggest Brexit would be properly debated and discussed at the conference.
Labour's ruling National Executive Committee will finalise an agreed statement on Brexit that delegates will be allowed to vote on, in an attempt to defuse tensions.
But the BBC understands that while it will keep options open, it will not commit the party to single market membership beyond the transition period.
'Bespoke trade deal'
In a comment piece in The Times newspape[1]r, shadow Brexit secretary Sir Keir Starmer said:"Subject, of course, to negotiations, remaining in a form of customs union with the EU is a possible end destination for the EU.
"We are also flexible as to whether the benefits of the single market are best retained by negotiating a new single market relationship or by working up from a bespoke trade deal.
"The public have lost confidence that this government can deliver the Brexit deal Britain needs.Labour are now the grown-ups in the room."
Liberal Democrat shadow Brexit secretary Tom Brake said:"Corbyn's anti-EU wing of the Labour party have won the day.
"Labour have again shown themselves to be neither here nor there, unable to come up with a coherent policy for fear of their own internal politics spilling out into the public."
On Sunday, Mr Corbyn faced calls to commit Labour to stay in the EU single market and customs union after Brexit, but he warned this could affect the UK government's ability to use state aid to safeguard jobs....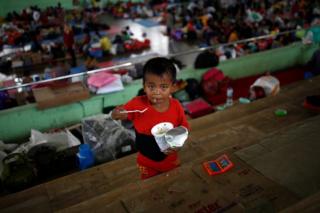 Image copyright
Reuters
Image caption
Nearly 35,000 people have been evacuated from their homes near an active volcano in Bali, as authorities warn it could erupt imminently.
The area around Mount Agung has seen hundreds of tremors and signs of magma rising to the surface in recent days.
Authorities have imposed a 12km (7.5 miles) exclusion zone around the mountain and issued their highest level alert[1] on Friday.
The island's main tourist areas and flights remain unaffected for now.
Indonesia's national volcanology centre said in a statement (in Indonesian)[2] on Sunday night that the mountain's "seismic energy is increasing and has the potential to erupt".
By Friday about 10,000 people had been evacuated, with more told to leave as authorities expanded the exclusion zone.
Image copyright
Getty Images
Image caption
Officials began noticing heightened volcanic activity in August and have steadily stepped up the evacuations of the rural villages surrounding the mountain.
Thousands of Balinese are now living in shelters in town halls and schools, with authorities trucking in tonnes of aid supplies.Some communities have also set up livestock shelters for the cows which they had to leave behind, reported The Jakarta Post.[3]
Many villagers are still visiting their homes in the daytime and life is continuing normally, according to Reuters news agency.
Mount Agung, which is more than 3,000m above sea level, lies in the eastern part of Bali, which is a popular tourist destination.
The volcano is about 70km from the main tourist areas of Kuta and Seminyak, which remain unaffected for now.Flights in and out of Bali are operating normally.
Bali's local tourism board said on Sunday [4]that there had been no volcanic ash detected, but advised visitors to "start preparing sufficient stock of face masks" in case of an eruption.
Several countries including Britain[5], Australia[6] and Singapore[7] have issued travel advisories for their citizens, warning of possible flight disruptions and evacuations.
More than 1,000 people died when Mount Agung last erupted in 1963.With Bali's rapid development in the decades since, authorities fear a bigger death toll may result should the volcano erupt again.
It is among about 130 active volcanoes in Indonesia - an archipelago prone to volcanic eruptions and earthquakes as it sits on the Pacific "Ring of Fire"....
Chancellor Angela Merkel has been re-elected and will be joined in parliament by the nationalist AfD.

...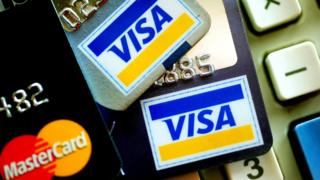 Image copyright
PA
Legislation limiting the amount of interest that can be charged on credit card debts is being promised by the Labour Party.
Under the changes, nobody would pay more in interest than they had originally borrowed.
Shadow chancellor John McDonnell says more than three million people are "trapped" by credit card debt.
He will unveil the planned change in the law in a speech at Labour's conference in Brighton.
Labour said the changes would work in a similar way to measures on payday loans[1], which came into force in 2015.
The Financial Conduct Authority has called for[2] new measures to help people in "persistent debt" as a result of credit cards.
The regulator says over three million people are in persistent debt, which it defines as having have paid more in interest and charges than they have repaid of their borrowing over an 18-month period.
Labour said its "total cost cap" would help "tackle the persistent debt spiral", claiming growing consumer debt was becoming a "threat to our economy".
Unscrupulous lenders
Addressing delegates in Brighton, Mr McDonnell will say:"The Financial Conduct Authority has argued for action to be taken on credit card debt as on payday loans.
"I am calling upon the government to act now apply the same rules on payday loans to credit card debt.
"It means that no-one will ever pay more in interest than their original loan.
"If the Tories refuse to act, I can announce today that the next Labour government will amend the law."
UK Finance, which represents the financial and banking industry, said it was committed to responsible lending and that consumer credit was important for economic growth.
It added that "the last thing the industry wants is to see those who are most vulnerable being pushed towards the hands of unscrupulous and unregulated lenders".
When the FCA called for action in April, the UK Cards Association, which represents the major credit card providers, said the industry was "committed to helping the minority of cardholders who do not use a credit card in a way which is in their best interest".
The Conservatives said action was already being taken to outlaw "rip-off credit card charges" and ensure companies help customers clear debt.
Brexit row
On day one of Labour's conference, the party's position on Brexit came under scrutiny as leader Jeremy Corbyn faced calls to keep the UK in the EU single market - and some MPs expressed anger as no motions on Brexit were selected for debate on the floor.
Brexit Secretary Keir Starmer will speak in the auditorium on Monday, when he is expected to say the Tory approach to negotiations on leaving the European Union reveals the "post-imperial delusions" of Theresa May's party.
Instead, he will promise a promise a "democratically legitimate and economically sensible" approach....