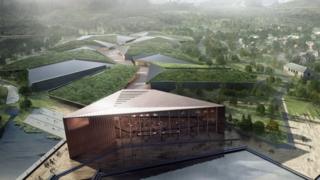 Image copyright
Kolos
Image caption
Plans to build the world's "largest" data centre are being made public.
The facility is set to be created at the Norwegian town of Ballangen, which is located inside the Arctic Circle.
The firm behind the project, Kolos, says the chilled air and abundant hydropower available locally would help it keep its energy costs down.
The area, however, suffers the country's highest rate of sick leave[1] from work, which may be related to its past as a mining community.
The US-Norwegian company says it has already raised "several million dollars" for the project from Norwegian private investors.
However, it is still working with a US investment bank to secure the remaining necessary funds.
It is basing its record-setting claims on the amount of power it intends to draw on to run its computer servers.
Initially, Kolos' base would draw on about 70 megawatts of power.
However, within a decade, the firm intends to have added enough computer server modules to drawn on more than 1,000 MW.
Amazon's data processing division is already thought to draw on about[2] 1,000 MW of power in Ashburn, Virginia, however its servers are spread across the area rather than being clustered together into a single centre.
Facebook has operated its own large data centre about 385km (239 miles) from Ballangen at Lulea, Sweden since 2013.But it is limited to 120 MW.
Other giant single-site data centres also tend to use less than 200 MW.
Cheap energy
When complete, the Ballangen development is set to cover 600,000 sq m (6.46m sq ft) and stretch over four storeys.
That is a bigger area than today's record-holder - a facility in Langfang, China - but slightly smaller than the final plan for a still-in-development centre in Nevada.
The Norwegian enterprise should benefit from the fact that large amounts of fibre optic cable were laid in the past alongside a railway built to transport mined iron ore to Sweden.
In more recent times, the EU and Norwegian government have invested in building large dams for hydroelectric projects.There are also several wind farms nearby.
"It's quite literally the lowest power cost in Europe - and 100% of the power is renewable on one of the most stable grids in the world," Kolos' co-chief executive Mark Robinson told the BBC.
"It's in a region of the planet that is naturally cool and has ideal humidity, so we can keep servers cool without having to artificially chill them," he added.
"It has unlimited access to fresh, clean cool water as a secondary chilling source.
"And there's a university nearby, which produces about 200 technology students a year - and the idea is to employ some of these."
When questioned about local sickness rates, Mr Robinson acknowledged that he had not been aware of the municipality's poor standing.
But he noted that the benefits to the local economy of hosting the centre could improve the situation.
Kolos says it already has the support of five local mayors, and Norway's climate and environment minister Vidar Helgesen will take part in a public meeting the firm has organised later this week.
"We want to see many projects come to fruition and I am supportive of this just as I am supportive of any other," Mr Helgesen told the BBC ahead of the event.
"We are not picking individual winners, but we have reduced our tariffs in order to welcome the establishment of data centres in Norway - and we welcome this initiative very much."
The major cloud infrastructure service providers - including Amazon, Microsoft and Google - have repeatedly cut their prices over recent years, putting pressure on other data centre operators.
Tech consultancy Gartner says this has meant private endeavours have needed to seek scale of their own in order to keep their prices competitive.
Image copyright
Kolos
Image caption
"There's always a danger with this kind of thing that providers rush to build capacity that outstrips what the market requires," added David Groombridge, research director at tech consultancy Gartner.
"But in terms of data centres, it's hard to see consumer-driven demands dropping off and there's the promise of the internet-of-things, with millions of sensors generating information that will need to be processed.
"So, unless there are radical new technologies that come along very quickly to help compress data, we will need the resources that these kind of facilities provide."...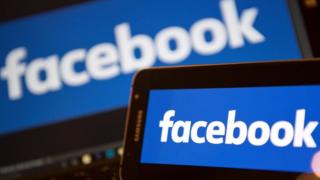 Image copyright
AFP
Image caption
Facebook has quietly launched a photo-editing app exclusively for China.
The app, called Colourful Balloons, was launched in May and is almost identical to the Facebook Moments app.It was spotted by the New York Times[1] on Friday.
The BBC understands that part of the reason the app was not branded as Facebook was to study how apps organically gain users in China.
Facebook is working with Chinese app developer Youge Internet Technology.
"We have long said that we are interested in China, and are spending time understanding and learning more about the country in different ways," a Facebook representative told the BBC.
"Our focus right now is on helping Chinese businesses and developers expand to new markets outside China by using our ad platform."
The BBC has not been able to confirm whether the Chinese authorities are aware that Facebook launched the app in the country.However, the app works with WeChat, a leading messaging app by Chinese social media giant Tencent.
Image copyright
Facebook
Image caption
Facebook and many other Western internet services are blocked in China, which has a strict internet censorship policy.Facebook was blocked in 2009, while its photo-sharing app Instagram was banned in 2014[2] and the encrypted messaging app WhatsApp was partially restricted[3] last month
Twitter was blocked in 2009, and all Google services, including the video-sharing platform YouTube, were banned the same year.
China now has the world's largest online market with 731 million users, according to latest statistics[4] from the China Internet Network Information Center (CNNIC).
Google officially pulled its operations out of China in 2010 as a protest against internet censorship, but is now in talks with Beijing to relaunch its services in the country, according to CNBC.[5]...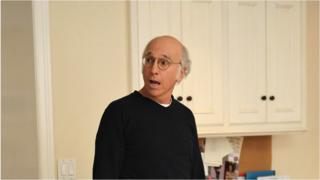 Image copyright
HBO
Image caption
Hackers have continued to plague HBO by leaking unaired episodes of Curb Your Enthusiasm over the weekend.
The data dump also included episodes of Insecure, Ballers, Barry, The Deuce, a comedy special and other programming, according to the Associated Press[1].
An earlier leak indicated HBO had offered the blackmailers $250,000 (£192,300), Variety[2] reported.
Over recent weeks, one Game of Thrones episode[3], scripts and sensitive internal documents have also been exposed.
'Bounty payment'
HBO confirmed that its computer network had been attacked on 31 July.
The hackers claimed to have stolen 1.5TB of company data and demanded a multimillion-dollar ransom to prevent them from leaking sensitive proprietary files, as well as entire television series.
It has now emerged that the television network offered a "bounty payment" to the hackers on 27 July, according to Variety.
"You have the advantage of having surprised us," a member of HBO's technology team is reported to have said in an email.
"In the spirit of professional cooperation, we are asking you to extend your deadline for one week."
HBO has said that it does not intend to release a statement each time the hackers leak more information.
"It has been widely reported that there was a cyber-incident at HBO," the television network said on Sunday.
"The hacker may continue to drop bits and pieces of stolen information in an attempt to generate media attention.
"That is a game we are not going to participate in."...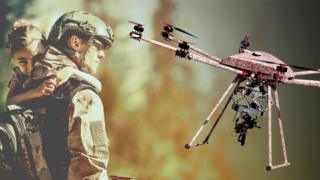 Image copyright
Duke Robotics
Image caption
A US technology firm has developed a drone that is able to aim and fire at enemies while flying in mid-air.
The Tikad drone, developed by Duke Robotics, is armed with a machine-gun and a grenade launcher.
The gun can be fired only by remote control, and is designed to reduce military casualties by cutting the number of ground troops required.
But campaigners warn that in the wrong hands, it will make it easier to kill innocent people.
The Tikad drone, available for private sale at an undisclosed price, has won a security innovation award from the US Department of Defense, and there is interest from several military forces around the world, including Israel, reports Defense One[1].
According to the firm's website, two of the three co-founders of Duke Robotics worked for the Israel Defense Forces and the third at Israel Aerospace Industries.
'Violent force'
"As a former Special Mission Unit commander, I have been in the battlefield for many years," said CEO Raziel Atuar.
"Over the last few years, we have seen how the needs of our troops in our battlefield have changed."
Image copyright
Duke Robotics
Image caption
However, robotics expert Professor Noel Sharkey expressed concern that gun-toting drones could make it easier to kill innocent people.
"Big military drones traditionally have to fly thousands of feet overhead to get to targets, but these smaller drones could easily fly down the street to apply violent force," he told the BBC.
"This is my biggest worry since there have been many legal cases of human-rights violations using the large fixed-wing drones, and these could potentially result in many more."
For the past decade, Prof Sharkey has been campaigning against killer robots, which are fully autonomous, computer-powered weapons that would be able to track and select targets without human supervision.
Together with the Campaign To Stop Killer Robots[4], a coalition of over 60 international NGOs including Human Rights Watch, Amnesty International and the Nobel Women's Initiative, Sharkey has been lobbying the United Nations to ban autonomous weapons.
However, the machine-gun on board the Duke Robotics device still has to be controlled remotely by a human operator.
Copycat fears
According to Prof Sharkey, some US military officials are concerned that although the US might follow the laws of war, terrorists could easily look at drone innovations and copy the idea to kill innocent people.
"We already know that Islamic State is using drones laden with explosives[5] to kill people.What's to stop them from getting their hands on this?Copying has not been possible with big military drones, but once you get the idea that you can strap automatic weapons onto one and operate it remotely, that's very much easier," he said.
"This type of weapon is another dangerous step towards the development of fully autonomous weapons that could hunt down targets and kill them without human supervision."...