Former UKIP leader Nigel Farage criticises government's post-Brexit temporary custom union plan.

...
The Shadow International Trade Minister Bill Esterson was asked five times by BBC 5 live's Emma Barnett about Labour's position on leaving the customs union.

...

Read more http://www.bbc.co.uk/news/uk-40939154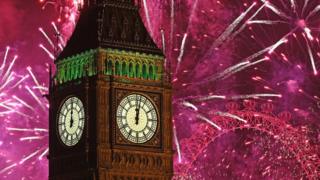 Image copyright
Getty Images
Image caption
Silencing the chimes of Big Ben while repair works take place is "common sense", the TUC has said.
The trade union body spoke out after newspapers criticised the decision to silence the chimes for four years to protect workers' hearing.
And cabinet minister David Davis said he could not understand the move.
But TUC health and safety officer Hugh Robertson said:"Protecting workers' hearing is far from 'health and safety gone mad.'"
The bongs will sound for the final time at 12:00 BST on Monday[2] before being disconnected to allow the clock and surrounding tower to be restored.
Brexit Secretary Mr Davis said there was "hardly a health and safety argument" for silencing the bells.
"I think it's mad," he told LBC radio.
"I'd forgotten of course, I've been out of government for a lot of years, and I've forgotten how long it takes to get the approvals for this and the approvals for that.
"There's a sort of rude phrase which I will shorten to 'just get on with it'.
"When I was in business, it was my standard line, just get on, just do it, don't faff."
Image caption
The Telegraph reported on a "backlash" from other MPs and columnist Frances Wilson wrote:"Silencing Big Ben is like stopping the heartbeat of our democracy."
An article in the Daily Mail said:"Not even Nazi bombs could silence the famous symbol of Britishness.
"But having marked the hour with almost unbroken service since 1859, the Great Bell's bongs will soon cease for four years - because of health and safety."
But Mr Robertson said:"We know August is silly season, but today's headlines just don't ring true.
"When all 14 tonnes of Big Ben bongs near you, you'll know it.At nearly 120 decibels, it's like putting your ear next to a police siren."
The Great Bell, which has sounded on the hour for 157 years, last fell silent in 2007 and before that, for major refurbishments between 1983 and 1985.
It will still sound for important events including New Year and Remembrance Sunday....
Negotiations do have to have 'constructive ambiguity' says Brexit Secretary

...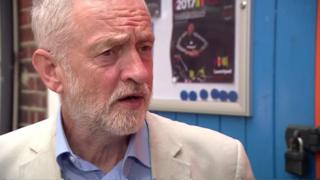 Image caption
US President Donald Trump's response to the Charlottesville attack was "not enough", Labour leader Jeremy Corbyn has said.
After deadly violence erupted over a white supremacist rally in Virginia, Mr Trump said he condemned "hatred, bigotry, and violence on many sides".
Mr Corbyn said that "any president...should be able to condemn" white supremacists.
He rejected comparisons with his own comments about violence in Venezuela.
More than 120 people have died during months of anti-government protests in Venezuela, and Mr Corbyn faced criticism after he condemned violence committed "by any side".
He has been under pressure to condemn the country's President, Nicolas Maduro, having previously expressed support for him and his predecessor, Hugo Chavez.
In Charlottesville, Virginia, a woman was killed on Saturday when a car rammed into a crowd protesting against a far-right rally.
Nineteen people were injured in the car-ramming incident, and another 15 people were wounded in separate clashes related to the march.
Image copyright
Reuters
Image caption
President Trump was strongly criticised by Republicans and Democrats after he said he condemned "in the strongest possible terms this egregious display of hatred, bigotry, and violence on many sides".
A White House spokesman said later that his condemnation included white supremacists.
"It's not enough," Mr Corbyn said.
"What happened in Charlottesville was the KKK [Ku Klux Klan] and its supporters, white supremacists, arrived in Charlottesville in order to cause trouble.
"Surely every president of every country in the world...should be able to condemn that."
Last week, Mr Corbyn was asked whether he condemned President Maduro's actions and said:"What I condemn is the violence that's been done by any side, by all sides, in all this."
Image copyright
EPA
Image caption
But on Monday he insisted "there is no equivalence between white supremacists trying to kill somebody in Charlottesville" and the situation in Venezuela.
"Yes, there are problems in Venezuela," he added, "and what I have called for is the same as [French] President Macron has called for:calm, peace, negotiations, and a constitutional way forward."
Asked whether President Trump's response to the Charlottesville rally had been robust enough, Prime Minister Theresa May's spokesman told reporters:"What the president says is a matter for him.
"We are very clear...we condemn racism, hatred and violence.We condemn the far right."...