Rita had a mastectomy last year, after being diagnosed with stage three breast cancer.

...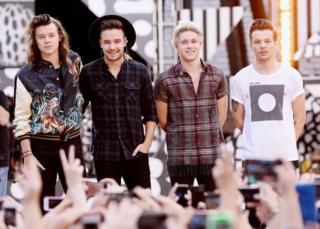 Image copyright
Getty Images
A 16-year-old fan's 'lung collapsed' after she screamed too much at a One Direction concert, an emergency doctor told the BBC.
The girl became short of breath during the concert but continued cheering "because she was a super fan".
When she attended the hospital straight afterwards, they found air had leaked into three different anatomical spaces.
Published in the Journal of Emergency Medicine[1], it's the first time a case of this kind has been documented.
Dr J Mack Slaughter treated the girl, (who remains anonymous) at the Children's Medical Centre in Dallas:"Her oxygen levels were fine.She didn't look like she was seriously ill," he said.
"But instead of breathing a normal 12-16 times a minute, she was breathing 22 times a minute.So we knew something was a little off by that."
In a physical exam, Dr Slaughter also noted she had crepitus, "a crunchy sound - like the sound Rice Krispies make - when you press on certain parts of the body."
This showed him that a "small amount of air had made its way out of the respiratory track into soft tissue."
"Never seen before"
He found a tear in the lung had caused air to escape in three places:between the lung and the chest wall, into the chest cavity and behind the pharynx.
The combination of these three diagnoses hadn't been seen before, Dr Slaughter said.
He said this leakage of air is "typically caused by an exciting event", such as during an asthma attack, heavy weightlifting, diving or military flying, due to the sudden changes in air pressure.
Screaming or singing causing it is so rare, that Dr Slaughter could only find two other case reports.One was a drill sergeant while the other was an opera singer.
While it's possible the condition was pre-existing, he said this is very unlikely.
The team performed a CT scan to make sure it wasn't something specific to her anatomy:"The scan gave us more detail as to where the air was and how much.But it didn't help us determine why this happened to her and not the other 19,000 girls in the audience!"
With a history of type 1 diabetes, the team also tested her to ensure this wasn't causing her fast breathing rate.
When this was ruled out, she was kept overnight.X-rays were taken again to make sure the air wasn't advancing:"It was stable and safe to send her home," Dr Slaughter said.
The body typically reabsorbs the air and the tear can repair itself, he said.
Dr Slaughter treated the patient three years ago and said:"I never saw her again.I told her she'd be famous and get to go on the Jimmy Fallon show and meet One Direction but she was too embarrassed," he said....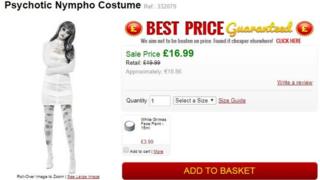 A fancy dress company has been criticised by psychiatrists for selling a Halloween costume they say stigmatises mental illnesses.
Escapade's "psychotic nympho" dress has straitjacket sleeves, a lace-up collar and optional face paint for the "seductive goth" look.
The Royal College of Psychiatrists said it was one of the worst examples of such an outfit it had seen.
Escapade has not yet responded to the BBC's requests for a comment.
'Misleading the public'
A description of the costume on Escapade's website says it is a "sensual outfit" that "expresses a lot of deep desires without you having to utter a single word".
The company also sells other outfits with the word "psycho" in it, including the "cell block psycho" costume and "psycho nurse Sally".
Dr Tony Rao, a psychiatrist and member of the Royal College of Psychiatrists, said outfits of this kind stigmatised those with mental illnesses by suggesting people should be afraid of them.
He told the BBC:"If you're going to use words like "psychotic" and associate it with "nympho", very pejorative, dramatic and shocking terms that are designed to get sales, then I think that is misleading both the perception of mental illness and misleading the public in promoting the idea that it's something we should be afraid of."
In recent years a number of retailers have withdrawn similar items from sale after they were criticised.
In 2013, Tesco and Asda withdrew two Halloween outfits[1] - a psycho ward costume and a mental patient outfit - following complaints.
The retailers apologised and agreed to make donations to the mental health charity Mind.
Dr Rao said there were "far fewer offensive costumes" for this year's Halloween, but he said those that are sold set back the public perception of mental illnesses "several decades".
This could contribute to people being discouraged from seeking treatment, he said.
"The royals, reality TV stars, music stars, have done an excellent job in encouraging people to keep the conversation going about reducing stigma.
"But what these costumes are doing is portraying an ignorance of those with severe mental illness, which is still in some ways seriously misunderstood by the public."
Escapade has yet to respond to requests for a comment....
Read more http://www.bbc.co.uk/news/uk-41606854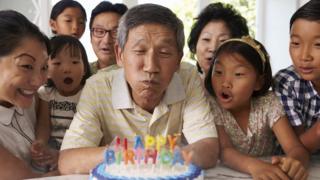 Image copyright
Getty Images
Every year spent in education adds an average of 11 months to people's lifespan, say scientists.
The researchers say a person loses two months for every kilogram overweight they are - and seven years for smoking a packet of cigarettes a day.
Unusually, the Edinburgh university team found their answers by analysing differences in people's genetic code or DNA.
Ultimately they think it will reveal new ways of helping us to live longer.
The group used the genetic code of more than 600,000 people who are taking part in a natural, yet massive, experiment.
Clearer picture
If someone smokes, drinks, dropped out of school and is overweight, it can be difficult to identify the impact of one specific unhealthy behaviour.
Instead, the researchers turned to the natural experiment.
Some people carry mutations in their DNA that increase appetite or make them more likely to put on weight, so researchers were able to compare those programmed to eat more with those who were not - irrespective of their wider lifestyles.
Dr Peter Joshi, from the university's Usher Institute, said:"It doesn't mess up the analysis.You can look directly at the effect of weight, in isolation, on lifespan."
Similar sets of mutations have been linked to how long people spend in education and the enjoyment they get from smoking or drinking.
Image copyright
Getty Images
Image caption
The research team also found specific mutations in human DNA that alter lifespan, reported in the journal Nature Communications[1].
Mutations in a gene (a set of instructions in DNA) that is involved in running the immune system could add seven months of life on average
People with a mutation that increased levels of bad cholesterol knocked eight months off life expectancy
A rare mutation in a gene - APOE - linked to dementia reduced lifespans by 11 months
And one that made smoking more appealing cut lives by five months
Dr Joshi says these genetic variants are the "tip of the iceberg".He says around 20% of the variation in lifespans may be inherited, but only 1% of such mutations have yet been found.
However, he said that while genetics does influence lifespan, "you've got even more influence" through the choices you make.
Dr Joshi told the BBC:"We hope to discover novel genes affecting lifespan to give us new information about ageing and construct therapeutic interventions for ageing."
There are also some disease mutations that clearly affect life expectancy, and to devastating effect, such as the Huntington's gene.People with Huntington's often die in their 20s.
Follow James on Twitter.[2]...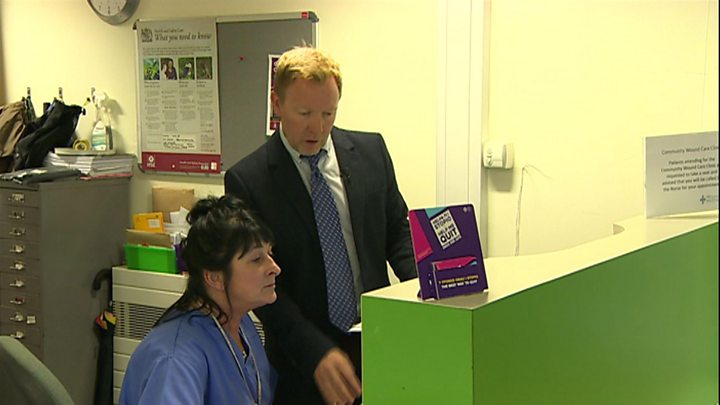 Media playback is unsupported on your device
Media caption
Dr Huw Parry, partner at the New Surgery in Pencoed, explains how the cluster works
There is still a long way to go to develop clusters of doctors' surgeries across Wales, according to the assembly's health committee.
The 64 clusters not only bring local GPs together but pharmaceutical, physiotherapy and counselling services.
AMs want a refreshed approach to ensure the "right services are being delivered in the right areas in the right way."
Their report highlights good examples where closer working had helped patients and also saved resources.
But seven years after the first clusters were proposed and three years since they were set up, it said there was "still some way to go" and called for a "step-change" in how clusters are developed.
"A key reason behind the creation of primary care clusters is to relieve pressure on GPs and on our hospitals by keeping vital health services closer to home in people's communities," said Dr Dai Lloyd AM, the committee's chairman.
"But we have found limited evidence demonstrating that this is happening across Wales's 64 clusters."
Each cluster links up doctors and health services across villages, towns and areas of cities with populations of between 30,000 and 50,000 patients.
CASE STUDY:BRIDGEND AND PENCOED
One of those working well is the Pen-y-Bont cluster in east Bridgend[1], which serves more than 70,000 patients.
Six surgeries in Bridgend, which includes more than 35 doctors working closely together, share expertise and have progressed to the point where they work as a federation, the first in Wales.
This has led to a joint mental health counselling service for adults being set up.Before this, patients were usually referred to charities for help and could face waiting lists and were also adding to GP appointments.
The federation is also in talks with the local health board about providing a diabetes service and has successfully tendered to provide GP services at nearby Parc Prison.
Image caption
The cluster also has a clinical pharmacist Neil Sugden who helps with patients and also better medicine management.
"We know we save GP-time and the role has an impact on prescribing efficiencies," he said.
"We're stopping medicines when they're not effective.At the end of the last financial year, the east Bridgend cluster saved £600,000 on its prescribing budget which was a considerable reduction."
Dr Huw Parry, partner at the New Surgery in Pencoed, said the surgeries could also pool specialist knowledge.
"Between us we can pull two or three doctors with the expertise to provide a service," he said.
"We're looking to take bigger things on, we're looking to the hospitals to see what work we can take from them."
But he said there was still a need for funding to "follow the patient" if the cluster takes on more specialist work.
Elsewhere, some GPs and other health professionals said they struggled to be involved in clusters because of challenging work pressures and worries they would lose time with patients.
Among 16 recommendations, the committee wants a clearer direction from the Welsh Government and a national campaign to explain to the public the benefits of cluster working and how best to access the services within them.
Dr Charlotte Jones, chairwoman of the BMA's GPs committee in Wales, said the idea and principle was good and clusters were starting to make a difference but long term funding needed to be guaranteed.
She said there was also sometimes too much red tape at a health board level which stopped some clusters from developing.
The Welsh Government said it would consider the report carefully.
"The health secretary will write to the committee setting out his response to each of the recommendations in due course," said a spokesman....