Chinese president Xi Jinping will be confirmed for a second five-year term this month.

...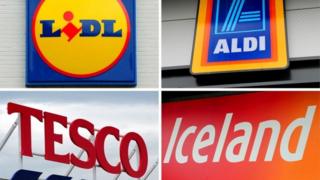 Image copyright
PA
It is well known that it is not only those on a tight budget that shop at the discount stores Aldi and Lidl.
But a survey suggests a huge number of the better heeled have also been browsing the aisles and may have a product from at least one of them lurking in their larders and fridges.
Retail researchers Mintel have found that 77% of households earning £50,000 or more have bought from the stores.
That is a higher proportion than UK shoppers on much lower incomes.
Among those with a household income of less than £15,500, 73% use discounters, according to Mintel.
News of further cost cuts late on Tuesday from Sainsbury's underline the impact the discounters have had on the UK's grocery market.
The UK's second-biggest supermarket chain said the market was "changing at a rapid pace" and meant the firm needed to "transform the way we operate".
Image copyright
Getty Images
Discounters are the only companies whose market share is growing.
Figures on Tuesday from Kantar Worldpanel, show Lidl and Aldi now account for 12% of the food market.
Their sales continue to increase rapidly, with growth well into double digits.
By comparison, Morrisons, the fastest growing among the rest of the established chains, increased sales by 2.8%.
German companies Aldi and Lidl have been in the UK since the 1990s, but their growth spurt really took off in the years following the credit crunch 10 years ago.
They now have more than 600 stores each across the country.
Price war
However, the discounters, too, are finding profits harder to grow than sales.
Aldi reported record sales in the UK and Ireland for last year, but its profits have fallen sharply amid a fierce price war among supermarkets.
Its latest sales were up 13.5% to £8.7bn in 2016, but operating profit dropped 17%.
Image copyright
Getty Images
Initially their appeal lay in price, and, perhaps novelty, but Mintel's survey also gathered shoppers' views on quality.
It says among shoppers that use Lidl and Aldi, 71% say it is as good as elsewhere, although their premium ranges do not rank as highly.Two thirds rate these as matching those on offer at rival supermarkets.
Nick Carroll, senior research analyst at Mintel, said:"The post-recession success of leading discount food retailers has been built on a softening of their hard discount roots and bringing in ranges which appeal to a wider variety of consumers.
"A part of this success has been the introduction of more premium ranges, something that is clearly going over well with shoppers."...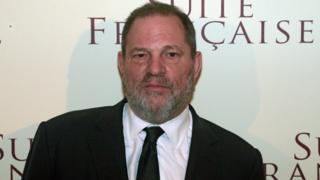 Image copyright
AFP
Harvey Weinstein has left the board of his company amid multiple allegations of sexual assault and harassment, according to media reports.
The Oscar-winning producer was fired as chief executive of The Weinstein Company earlier this month when the allegations were first reported.
He stayed on the firm's board but has now resigned from that post, it was widely reported on Tuesday.
Mr Weinstein, 65, insists sexual relations he had were consensual.
The Weinstein Company, which was behind films including The King's Speech and The Artist, has tried to move on from the scandal.
On Monday, the firm - co-founded by Mr Weinstein - said it was in talks over a possible sale.
Mr Weinstein has been accused of rape, sexual assault and harassment, but has "unequivocally denied" any allegations of non-consensual relationships....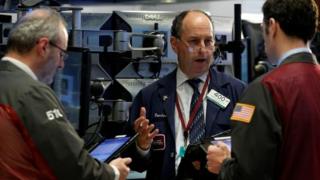 Image copyright
Reuters
The Dow Jones Industrial Average rose above 23,000 points for the first time on Tuesday, but finished the day slightly below the milestone.
The benchmark US share index closed at 22,997.44 - a rise of 0.2% - having earlier hit a new record of 23,002.20.
It was boosted by gains for healthcare firm UnitedHealth and drugs maker Johnson &Johnson, after the companies raised their profit forecasts.
UnitedHealth shares rose 5.6% while Johnson &Johnson stock was 3% higher.
The Dow Jones[1], which tracks 30 of the biggest US listed companies, has hit new records several times over the last month on expectations of strong company profits and hopes that President Trump will win backing for his tax cut plan.
The wider S&P 500[2] index edged up 1 point to 2,559, while the tech-rich Nasdaq index finished flat at 6,624.
All three indexes closed at record highs on Monday.
Away from the healthcare sector, US bank Goldman Sachs was the biggest faller on Tuesday after reporting a 3% drop in quarterly profit[3].
Goldman Sachs shares fell nearly 2.5%, while its rival, Morgan Stanley rose 0.3% after posting a stronger-than-expected rise in profits.
Streaming service Netflix dropped by 1.6%, despite adding more subscribers than expected and reporting quarterly profits more than doubled to $129m (£98m)....
Image copyright
Getty Images
Image caption
Is debt getting on top of you?Not sure how to pay off your credit card?
Borrowing on loans, overdrafts, credit cards and car finance has accelerated since 2011.
On top of that, the chief executive of the Financial Conduct Authority has warned of a "pronounced" build up of debt among young people.
We asked debt expert Bev Budsworth, managing director of The Debt Advisor, your questions.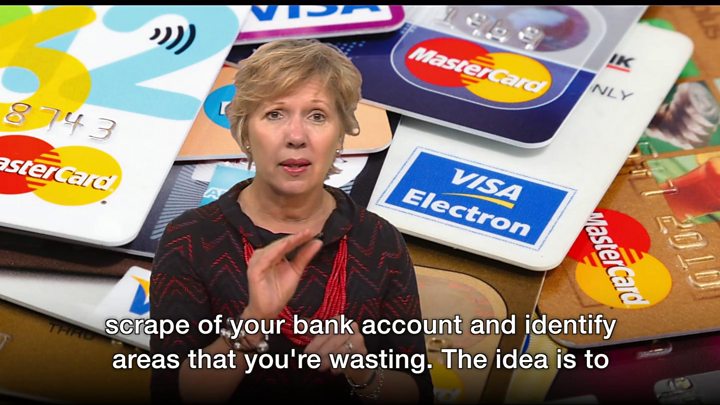 Media playback is unsupported on your device
Media caption
How do you solve a problem like debt?Your questions answered
1.I have £10,000 worth of debt on my credit cards - what are my options?I work full time.
Your options really depend on your affordability, can you afford those payments, are you struggling to afford them.
If you're struggling to afford them a managed Debt Management Plan, with either a commercial or free client company might be the answer, where they aim to freeze interest and charges and allow you to pay that debt, but your credit card rating will be affected.
To protect your credit card rating really you've got to aim to try and pay more than your minimum payment, so you've got to check your income and expenditure and work out if there's any waste and you can increase those payments on your credit cards and aim to get rid of them over a reasonable period of time.
2.How can you escape an overdraft when you can't afford to pay more than the interest so the balance never falls?
The first step is to review income expenditure and work out if there are any savings that could be made in your expenditure.
Apparently most of us waste £50-60 a month on transcriptions, music, coffees, TV.
Just go through your expenditure, there are apps actually that will sort of do a scrape of your bank account and identify areas that you're wasting.
The idea is to limit your expenditure and then that will limit how far you go into your overdraft every month.
3.I cannot afford to pay back my student loan, what are my options?
Worrying about student debt or student loan debt is kind of a wasted worry.Student debt won't go away, it survives bankruptcy so you can't make yourself bankrupt and get rid of student debt, you can't include it in an Individual Voluntary Arrangement.
It's only repayable based on an affordable basis.Really what you want to focus on is clearing debt that is credit cards, and loans that have high interest rates - your student loan debt will look after itself as you earn.
4.Is it better to try and pay as much off at once in bulk, or little payments that may result in more interest charges over time?
If this relates to credit cards you would definitely try and pay it off as soon as you possibly can.
If it's a loan, loans you can pay off quickly and generally there may be a month's interest that's charged, but generally there is no penalty for paying back loans early.
Mortgages, that might be different, but if it's credit cards...if you're paying little bits every month and you've got interest running every single month then it just doesn't make sense.
5.I am constantly living from payday loans even though I have a full time job.I am at wits' end and stressed out.They are too easy to get.
Formally, Debt Management Plans - here the aim is to freeze interest and charges and allow you to repay the capital over a period of time.it will affect your credit rating.
Informally, you could also put the payment plans to your creditors yourself, so deal directly with your creditors.
It does take time, you've got to be able to respond to creditors' queries, so it just depends how disciplined you are.
In formal solutions there are individual Voluntary Arrangements.It's generally a five-year payment plan, paying an affordable sum every month and as long as you stick to the plan, the debt you can't afford to pay at the end is written off.
6.How to get out of debt when credit card interest is high for someone on a low income and it is hard to get a zero interest card as income is too low?
It sounds to me as though the credit card's really not affordable...not sure whether recommending transferring the balance on to a zero interest credit card would work because your credit rating may not be that good and you may not be able to clear the debt during that period of zero interest.
It sounds to be me as though you need some sort of managed plan, whether you do it yourself or you use a debt management company to help you put a plan together with your creditors, which freezes interest and charges and allows you to repay the debt in an affordable way.
This assumed you've got a balance left over.if you haven't, after your income and expenditure, got any surplus left there are options to write off debt, especially if your surplus is under £50 a month and your debt is under £20,000 - this is the Debt Relief Order that I've referred to before...it's a mini bankruptcy....